Production Process of Hengning
Hengning has been adhering to the concept of global customer service, and production of the best hot melt adhesive series products. The following picture is a production flow chart.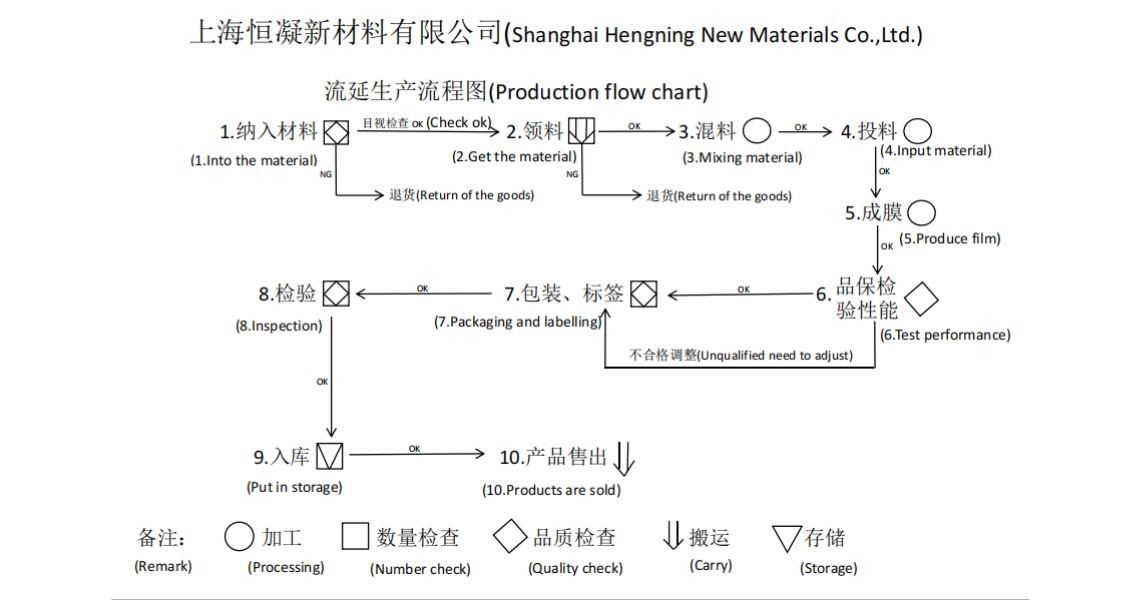 May I take a tour of your factory?
Of course, our factory is in Shanghai. Welcome to visit our factory.
Can you offer custom service?
Yes. We support customized research and development services for the adhesion and use of special products. Hengning has a professional R & D team. Please do not hesitate to contact us if you have any needs.
Can we use our raw materials to produce what I want?
Yes. If you have this requirement, please contact us. We will have professional technicians evaluate whether the product is feasible.